Major e-cigarette manufacturers like Reynolds, Fontem, and Altria have a been experience a patent litigation nightmare over the last few years.
The source of this litigation problem?
All the various compent parts in the various e-cigs these companies develop and manufacture.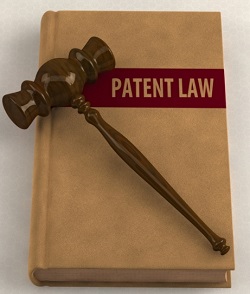 The earliest e-cigarette was designed by American Herbert A. Gilbert, who in 1963 patented "a smokeless non-tobacco cigarette" that involved "replacing burning tobacco and paper with heated, moist, flavored air". After 2 years, the patent was granted in 1965. because smoking was still fashionable and stylish at the time. Gilbert's invention received little attention and was never commercialized .
Today's electric cigarettes follow the basic design set forth in Gilbert's original patent.
Each of the major players in the e-cigarette market—Reynolds, Altria, Fontem, etc. have spent the last few years buried in patent litigation relating to various component parts of their e-cigarettes.
While Fontem and Nu Mark, a subsidiary of Altria, resolved many of their claims (settlement) earlier this year, Reynolds and Fontem remain steeped in litigation over several of their e-cigarette patents under 35 U.S.C. § 341(a).
smaller, startup companies in Chicago have had fears of these litigation nightmares. Just one case could bankrupt a small company if they ever get sued for patent infringement which some fear will slow the economic growth of the vape industry in the "Windy City."
Information Resources Inc., a Chicago-based market research firm, reported total sales of all electronic tobacco devices—e-cigarettes and vapors/tanks/mods—in U.S. convenience stores totaled more than $71.8 million for the four weeks ending March 19 Representing a 27.06% increase for the same time period during the previous year. Unit sales jumped more than 21% for the four weeks. No doubt this is contributing greatly to Chicago's local economy and with recent patent litigation problems this growth could slow in coming months.
Patent agents and lawyers are busier than ever as well with the increase in patent lawsuits.
The Tracy Jong Law Firm specializes in patent, trademark infringement, and copyright law. Recently patent cases have been piling up more than anything else.
Cheng-Ning Jong, a patent agent who works for Tracy Jong Law Firm, spoke briefly on the new flurry of patent lawsuits coming out of Chicago due to e-cigs:
"Patent law can get messy when it comes to e-cigs. There are so many parts that make up an e-cigarette major companies often find themselves fighting with each other over who is the original manufacturer of specific designs. These are far too often complicated cases that can take months and even years to resolve."
So what does the future hold for the e-cig industry in Chicago? Nobody can see the future and justice is blind.